News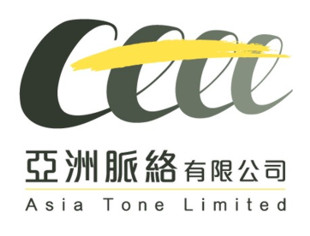 3 May 2012
Acquisition of AsiaTone Data Centres by Equinix
The management of AsiaTone announced that the Company has entered into an agreement with Equinix for the sale of certain assets and operations of AsiaTone at a deal valued US$230.5 million.

The transaction is expected to be completed in the third quarter of this year, in which Equinix will gain five data centres and one disaster recovery centre located in Hong Kong, Shanghai and Singapore. As part of the deal, Equinix will also secure a data centre in Shanghai which shall be ready for service in the second half of 2012, providing capacity of 80,000 square feet.

AsiaTone, being one of the leading providers of colocation data centre services in Asia-Pacific, has positioned to address the diverse needs of customers in the region. Over the years, the Company has built strong business relationships with multinational corporations. With our business coverage in Hong Kong, Shanghai and Singapore associated with Equinix's extensive connection, we believe that the transaction would better accommodate the growing demand of global customers looking to expand in Asia.

After the closing of the transaction, the management team of AsiaTone will focus on providing Cloud solutions and Exchange hosting services via OneAsia Network Limited, a spin-off of AsiaTone. With the team's expertise in the industry and profound experience accumulated, OneAsia will continue to provide the best solutions to serve the market according to the special needs of its customers.

18 November 2011
Sponsoring DC & Cloud Strategics Hong Kong
AsiaTone takes great pleasure in being the Gold Sponsor of Data Centre & Cloud Strategics Hong Kong held on 18 November 2011. A line up of academics, luminaries, thought leaders, and acknowledged experts in the industry were assembled at the event. Topics of this recently held expo & conference series included power and cooling, infrastructure optimization, network security, green I.T. solutions as well as the application of cloud computing.

15 October 2011

The Launch of Cloud

8

tation OneAsia has just launched a brand new Cloud Computing Solutions, namely Cloud8tation. We aim to provide our customers with true on-demand pay-as-you-go solutions such as Cloud Server Solution and Cloud Storage Solution. While hybrid cloud, public cloud, and private cloud solutions are fully available, you can also choose between Enterprise Class and General Business Class solutions according to your business needs. You can subscribe to our services online at www.cloud8tation.com.

16 August 2011
Introducing OneAsia
AsiaTone understands the needs of customers. By introducing OneAsia, a subsidiary of AsiaTone, we vow to provide our clients with professional value-added I.T. solutions. OneAsia gathers the expert technologies of working partners in formulating various professional value-added I.T. solutions such as Cloud Computing Solutions, Managed Security Services, Disaster Recovery Solutions, Data Backup Solutions, and Webmail Solutions, etc.